Mint Linen: a truly ecological commerial laundry in London
We are a commercial eco-laundry service in London - and we work with the best equipment in the industry with recognised ecological endorsements. We care about your towels, bed linen, the environment, and your wallet.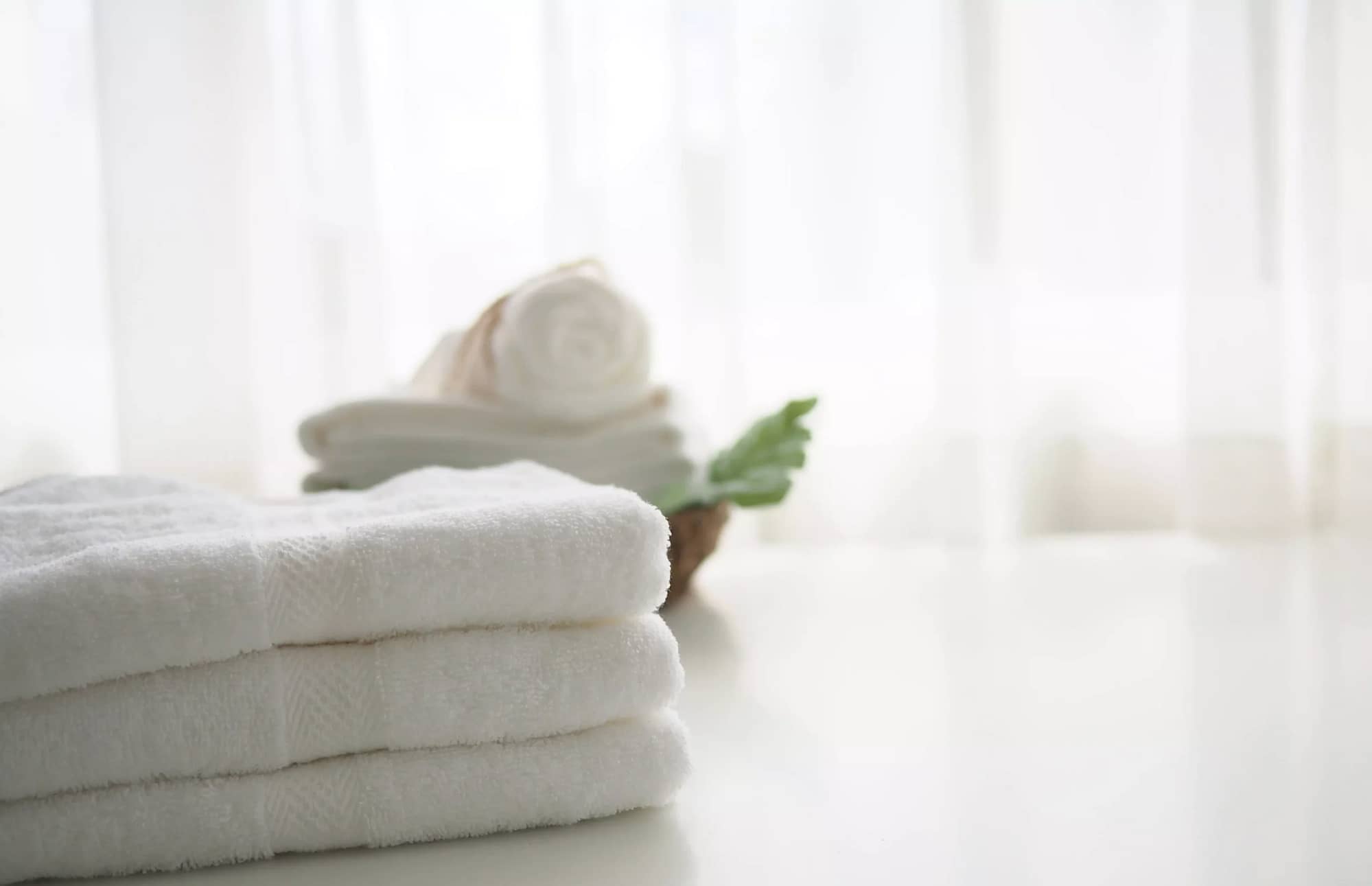 Hotels, Restaurants, Spas, Gyms and more ..
Mint Linen is a commercial laundry service that provides linens and towels to hotels and restaurants. Our product offerings include both luxurious and affordable products for guests.
Towelling
Bath Sheets / Bath Towels / Bath Mats
Hand Towels / Face Cloths
A selection of 300gsm to 650gsm
Pool stock
And a range of other products and services
Luxury Hotels, B&B's, Retreats
Enhance your guests' sleep with 5-star hotel quality bed linen from the world's best luxury hotels, top B&Bs and retreats. Change up your luxury bed linen look in a variety of ways with our carefully selected collections of the finest fabrics ranging from comb cotton to silk textured Egyptian cotton and more.
Flatwork
Duvets / Sheets / Pillow Cases
A selection of thread count and weaves
Pool stock
Dedicated linen
Bespoke linen
And a range of other products and services
Our table linen is highly versatile, making it a great choice for hospitality providers such as restaurants, cafes and hotels. It's durable, classy and reliable in many situations, making it the perfect addition to any establishment.
We also offer our customers the option of buying wrinkle-resistant polyester tablecloths. These can be less time-consuming to maintain than linen ones, and many people find them more attractive. For those who want to choose classic table linen that never goes out of fashion, cotton has both a timeless look and is super absorbent.
Napkin size up to 229cm x 229cm
Different fabric composition
Polyester & Cotton (starting from 50/50 to 100%)
Logo inclusion
Ultimate luxury
And a range of other products and services
Mint Linen Ltd's corporate responsibility is the set of activities that we undertake to ensure that their operations are environmentally, economically, and socially sustainable. We always act on feedback from our customers and vendors.
Our service policy ensures that Mint Linen Ltd provides it's customers with the best possible experience using our services. We try and ensure we have it all covered for a smooth experience with us.
We maintain a responsible attitude towards our environment and the impact of our business on it. This includes safeguarding existing environmental performance and also being responsive to opportunities for continual improvement.
Ready to switch your provider?
Speak to Mint Linen and see how we can help you today. Give us a call or let us call you at your convenience.